2015
April
Following another successful period of operation the ANDRITZ HYDRO Hammerfest HS1000 prototype was to be retrieved from the EMEC tidal test site in the Fall of Warness. DME worked with Green Marine UK to deliver a complete solution taking the turbine from site all the way to the maintenance facility.
The first phase of the retrieval was to disconnect the turbine pigtail from the export cable. During this operation the cable was removed from the back of the machine in preparation for future connector development works.
June
With the HS1000 disconnected from the gird, the GM700 gantry barge was once again used for the marine operations. This was the first tidal turbine retrieval using the vessel.
Working with the Green Marine team, the GM700 was moored on site for the first slack water of the day allowing a full test lower of the lift frame. On the second slack of the day, the lift frame was lowered and connected to the turbine allowing he whole unit to be raised to the surface and the team departed the site. The total time on site was less than 8 hours.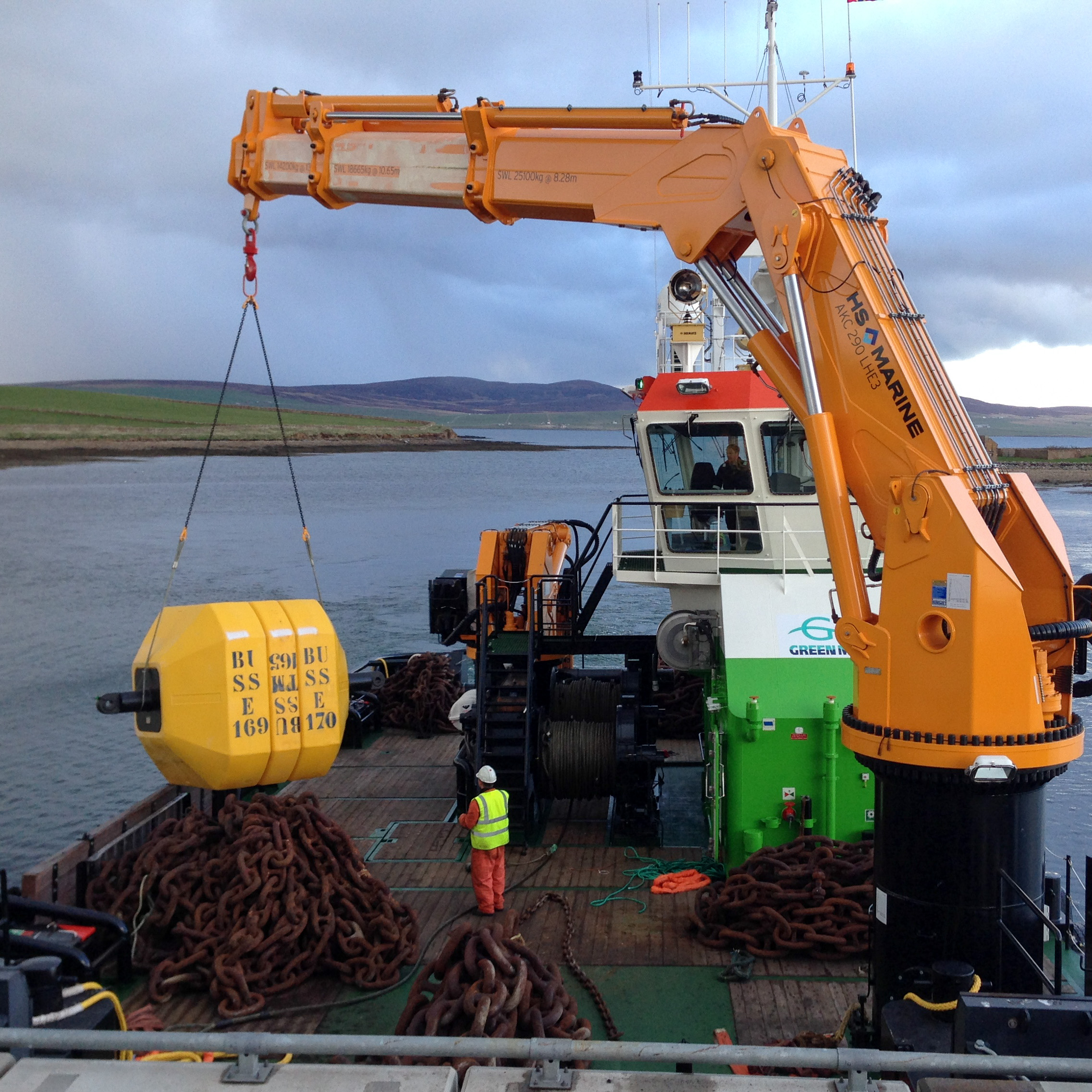 Ensuing the successful retrieval of the turbine, the next stage was to remove the blades and transport it to Nigg, the maintenance location. Here the seabed frame was placed on the dock floor, allowing the GM700 to land the turbine. Following the de-rigging of the GM700, a large quayside crane was used to lift the turbine and set id down on the quayside ready for transport.